IT'S ALMOST OUR SECOND BIRTHDAY!
Ateyo is almost two.
It's been a rollercoaster getting here but we wouldn't change a thing.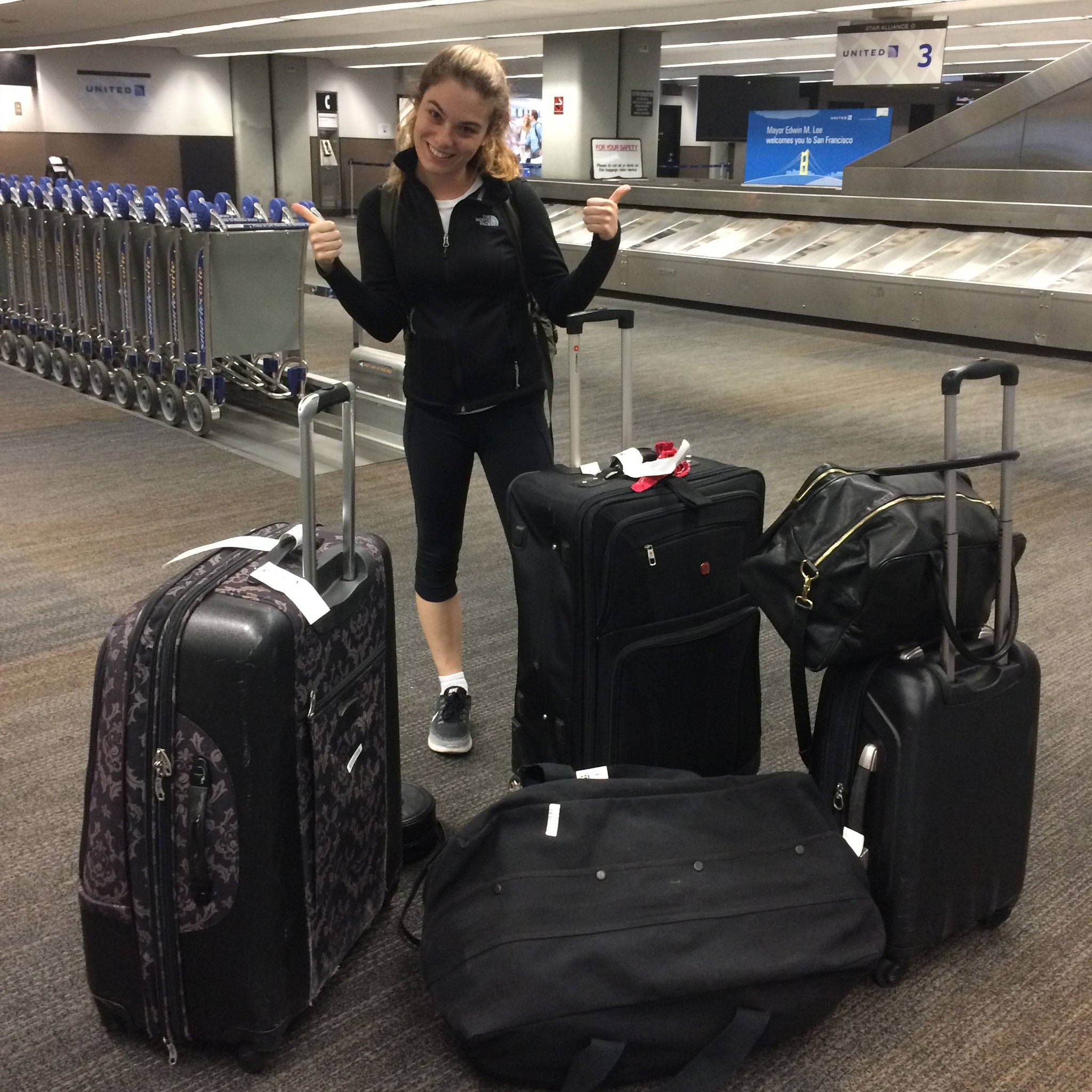 Rachel at the airport moving our life to Los Angeles.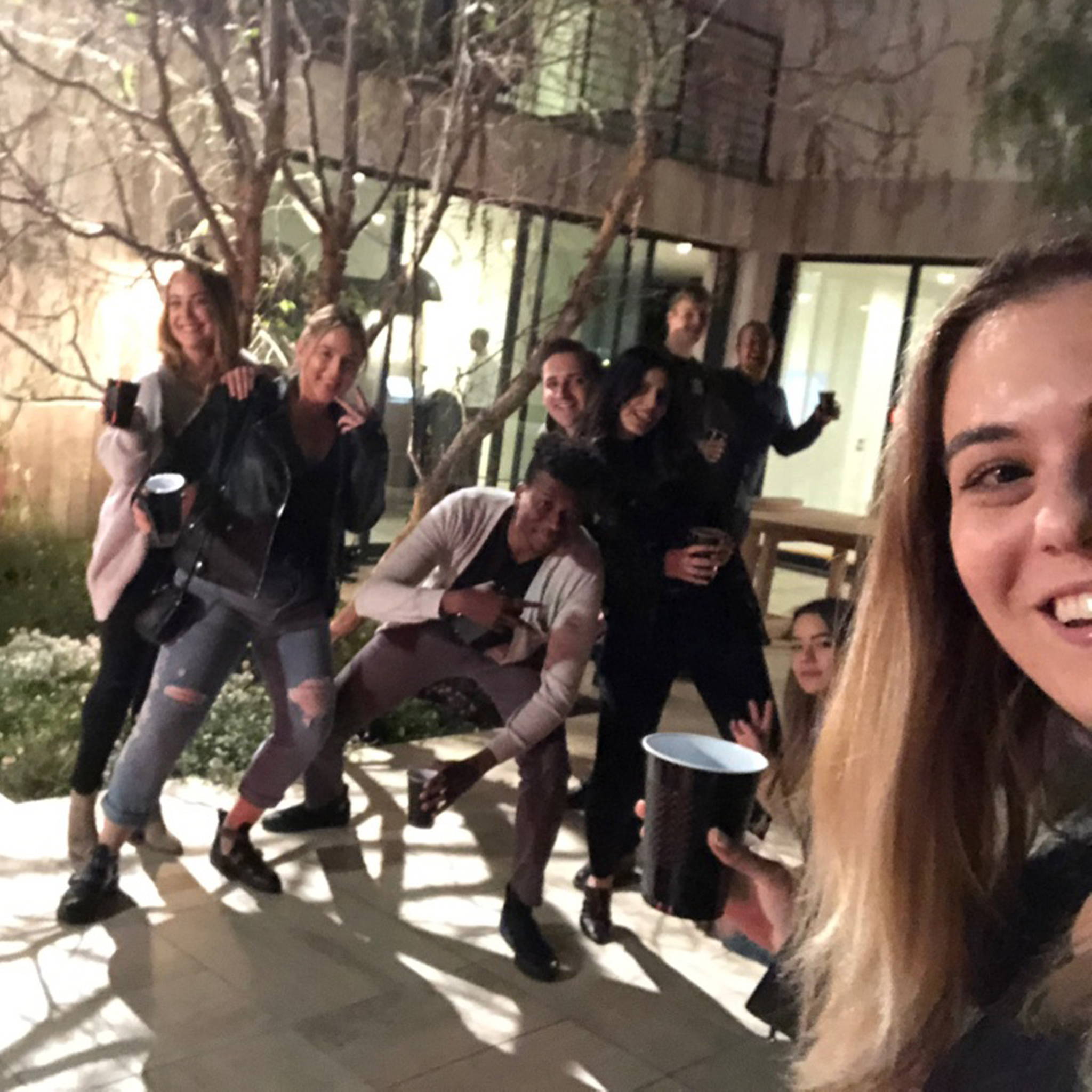 Filming the Ateyo launch video! We filmed some of it at Rachel's brother's and some at her high school prom date's. Her brother's roommate was the star of the video.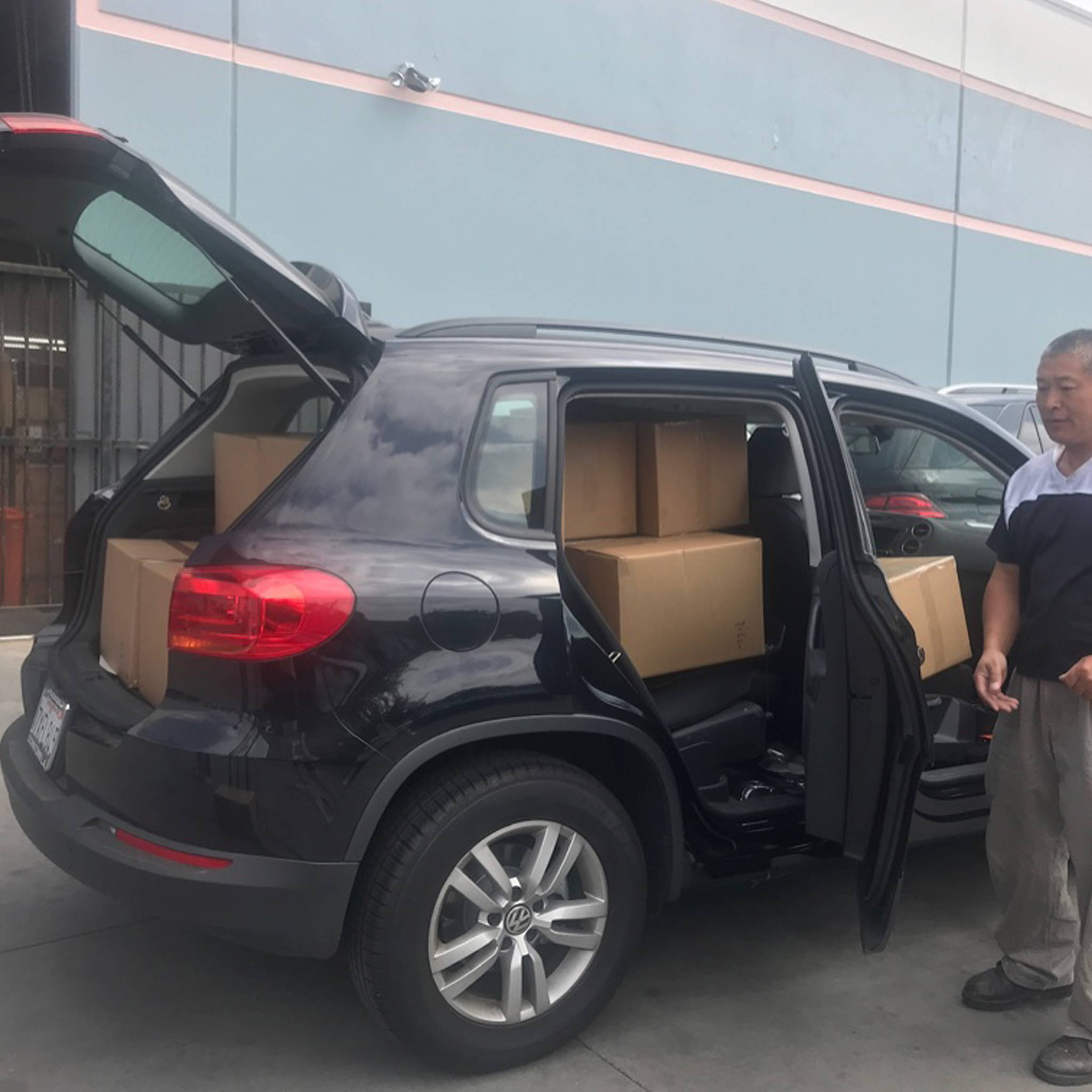 We picked up the first zip-ups from our factory ourselves. We barely managed to fit them all in.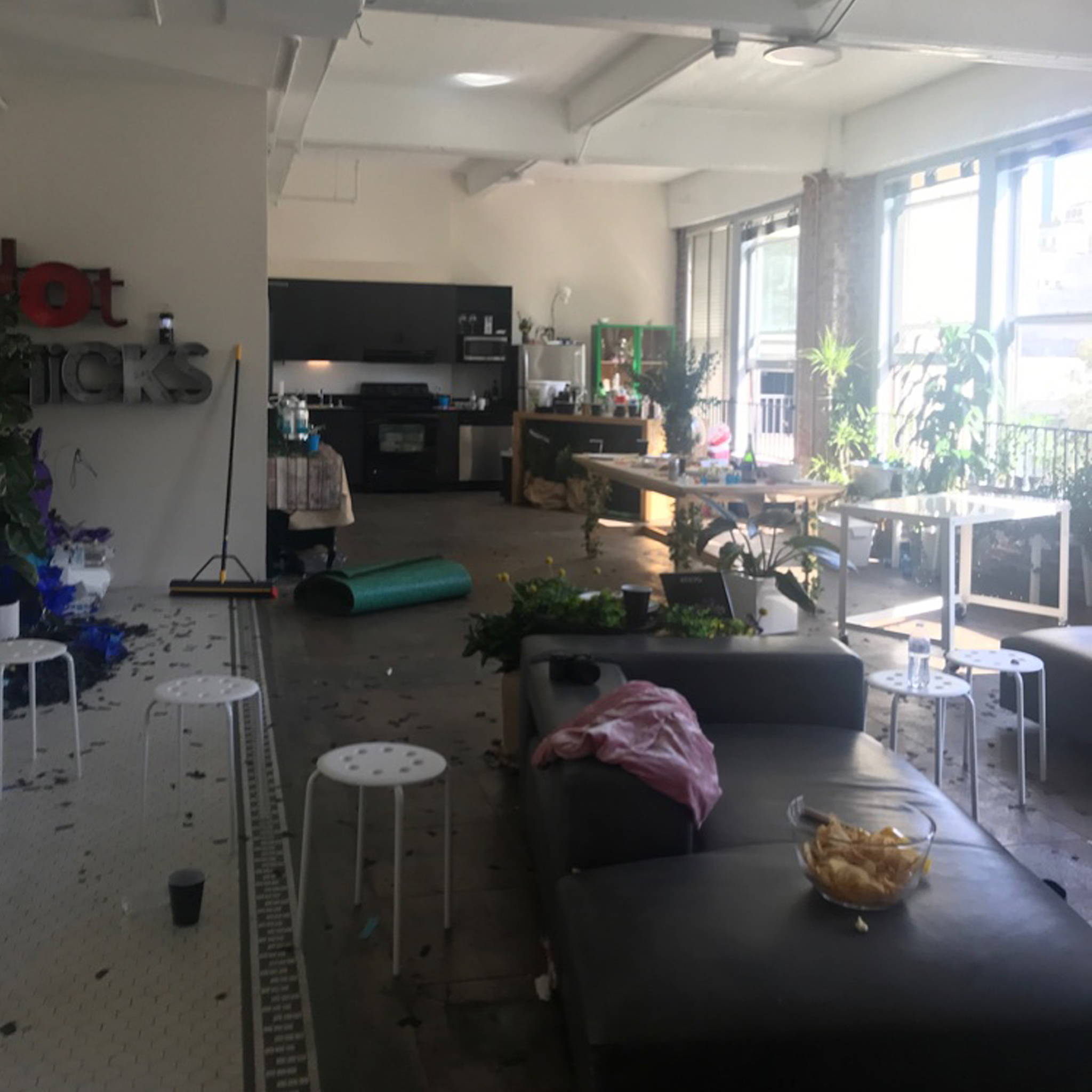 Morning after our launch party. We had a Fortnite themed party in our apartment (also Ateyo HQ). It was amazing. A lot of slurp juice consumed.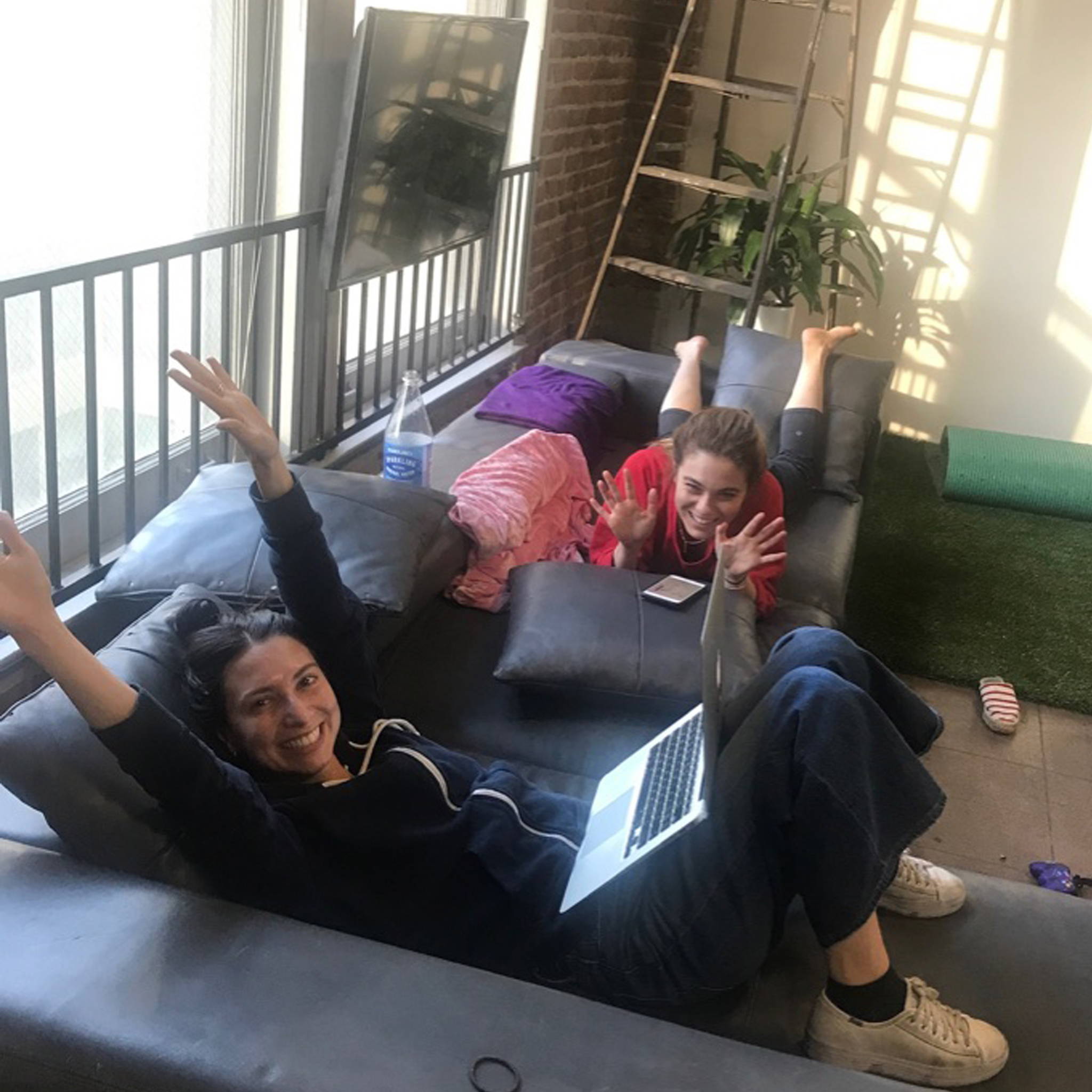 Rachel and I the morning after the party — exhausted but so happy!!
Breanne Harrison-Pollock
Ateyo Cofounder
March 14, 2020

The last two years have been awesome!

Start-up life is just as advertised: hectic, rewarding, and constant. What was just an idea two years ago is now a full-fledged company in the esports and gaming ecosystem. As it turns out, putting in the hours really does pay off.Let's rewind a little.
When we fell in love with gaming, we also fell in love with the community. At the time, though, the community had no clothing, aside from some itchy screen printed tees that hardly resonated with gamers. As students of fashion, we were stunned that the community had no brand to identify with. There was no gaming equivalent of what Nike was providing to the runner and what Vans was providing to the skateboarder: not just technical apparel for their activities, but also a sense of community and outward identity. Nike's clothes do more than solve the problems of the runner. Lululemon offers more than just yoga clothes. Inspired by the strong brand identities in other spaces, we wanted to fill the gap in gaming. We wanted to provide identity and community through technical apparel. As such, we made it our mission from the get-go to do more than just make clothes.
Why build Ateyo? Well, put simply, we believe gamers deserve it. We believe in a future where everyone games, where kids are rewarded for achieving plat. We believe esports and gaming has a prosperous future ahead, and we are thankful to have gotten in on the ground floor. For us, creating that future begins with creating amazing apparel that redefines what it means to be a gamer.
In fact, we believe in that future so much, that we – the founders – quit our stable jobs in traditional fashion to embark on this potentially bankrupting journey. At the time, we had no professional connections to the industry nor any money to make anything. All the same, we got to work immediately, working tirelessly out of our apartment. Soon enough, we offered our first product to the world: the first ever zip-up jacket specifically designed for the modern gamer. The response was overwhelming. People loved it.
Now, as we approach Ateyo's second birthday (on April 20th) with a variety of products for sale on our website, we can't help but be grateful that we set out building something we believed in… and kept going.
The messages from ecstatic customers outweigh the daily hiccups. Building a company and a brand isn't supposed to be easy, but when the ship continues to sail forward, it makes us so glad we left the shore.
If you've read this far, you're a real one! And because of that, we'll be back very soon with more behind-the-scenes on start-up life and our vision for the future. Thanks for checking in!

QUESTIONS?
COMMENTS?
chat@ateyo.com