IT'S ALMOST OUR SECOND BIRTHDAY!
ATEYO IS ALMOST TWO YEARS OLD!
It's been a rollercoaster getting here but we wouldn't change a thing.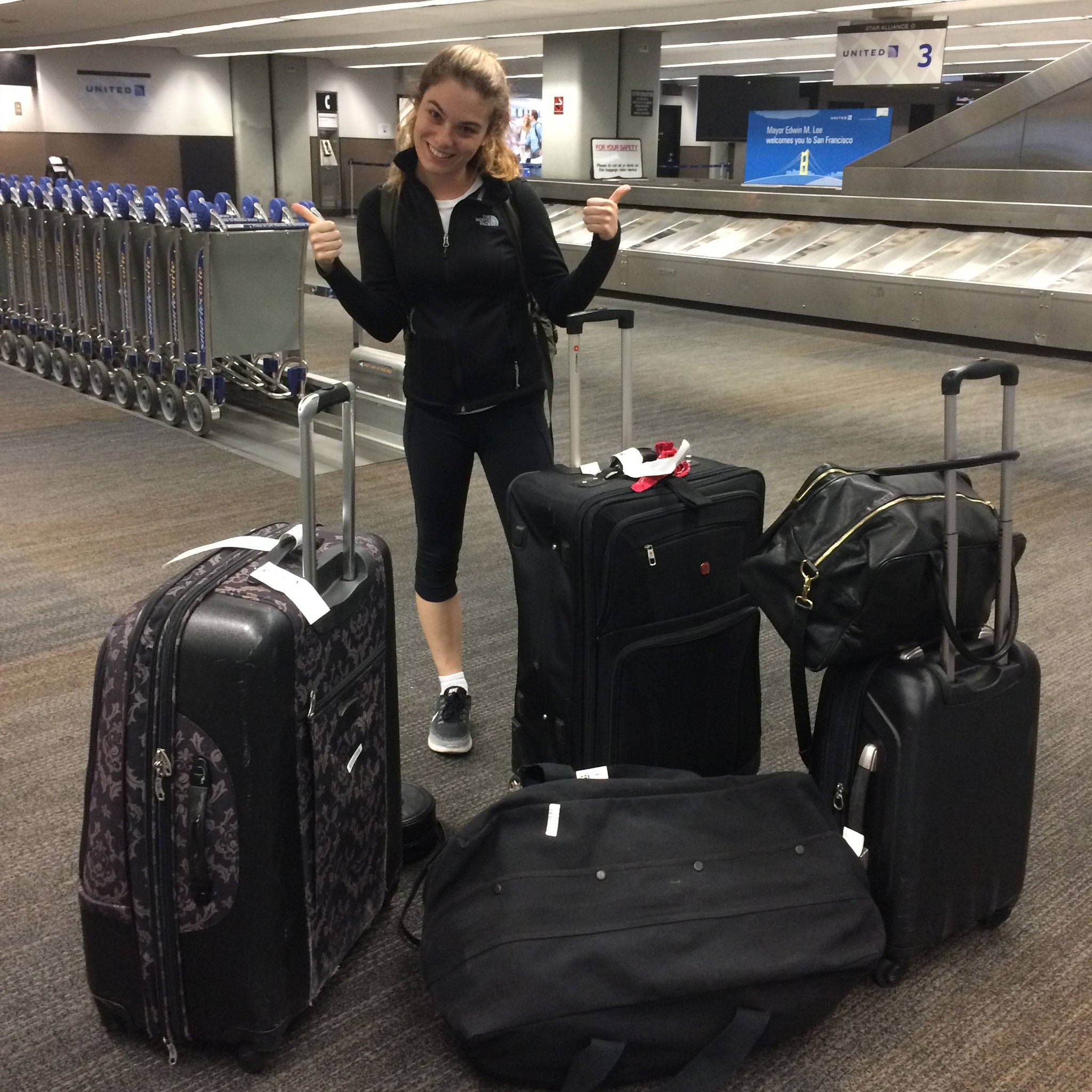 Rachel at the airport moving our life to Los Angeles.

February 2017.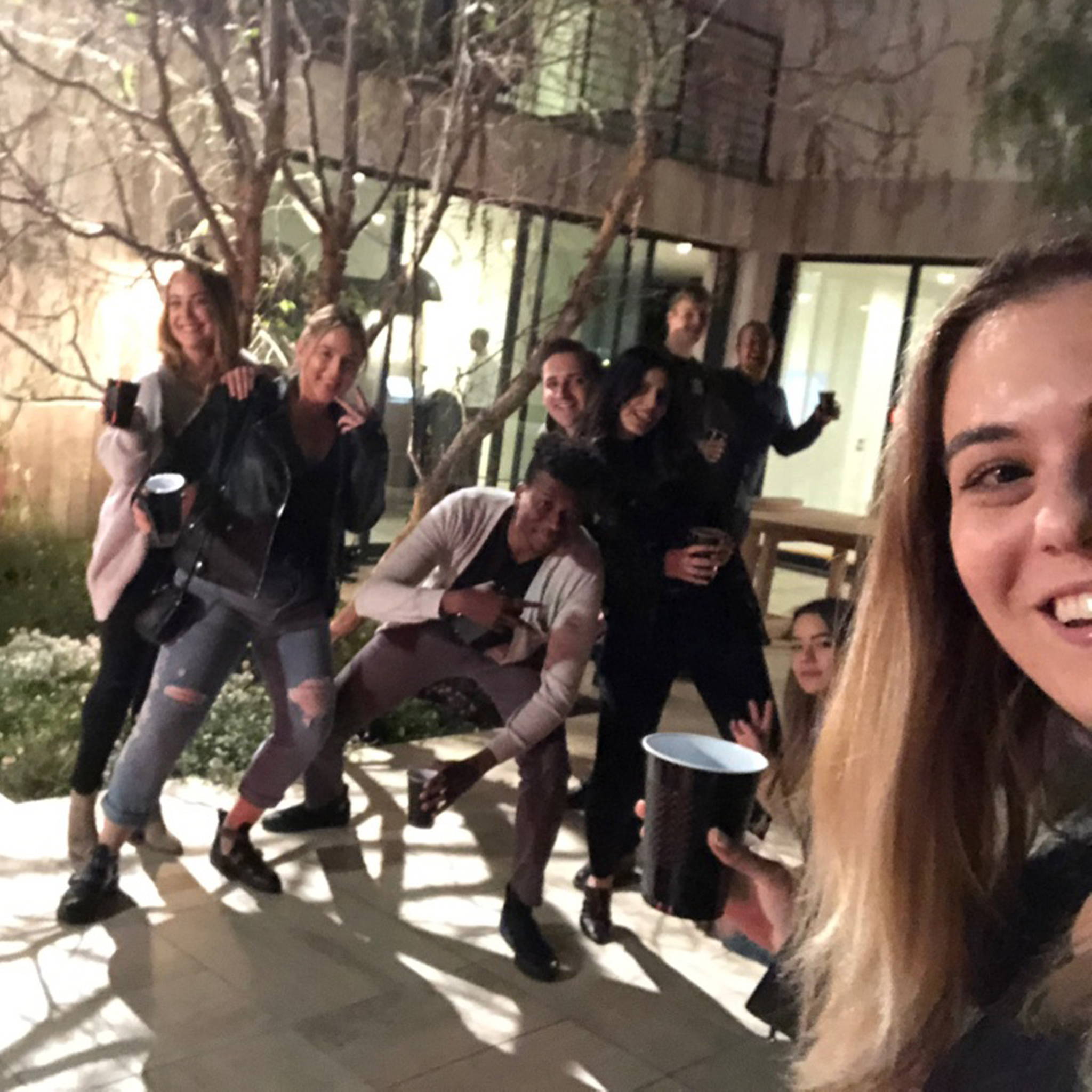 Filming the Ateyo launch video! We filmed some of it at Rachel's brother's and some at her high school prom date's. Her brother's roommate was the star of the video.

March 2018.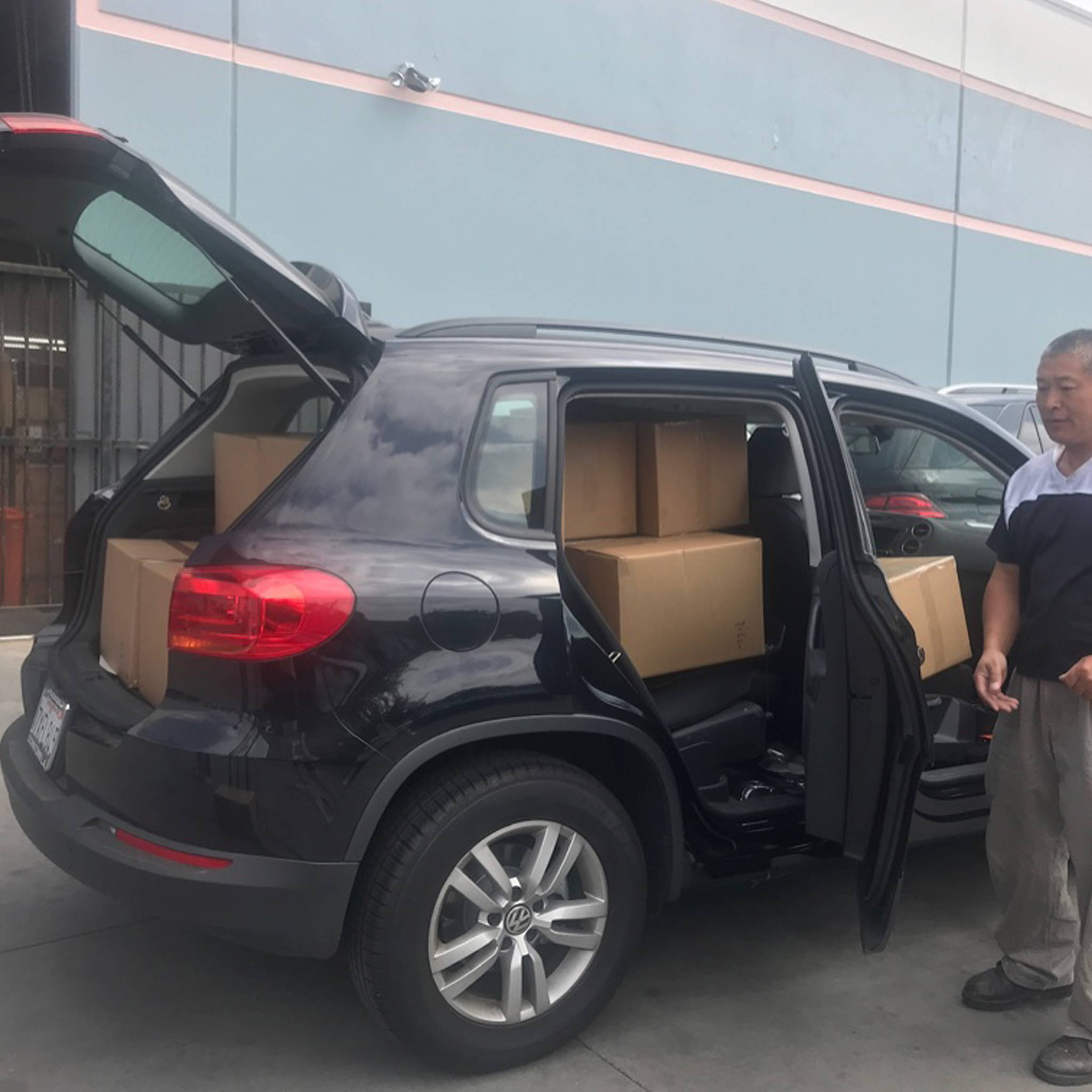 We picked up the first zip-ups from our factory ourselves and somehow managed to shove them all in our car.
April 2018.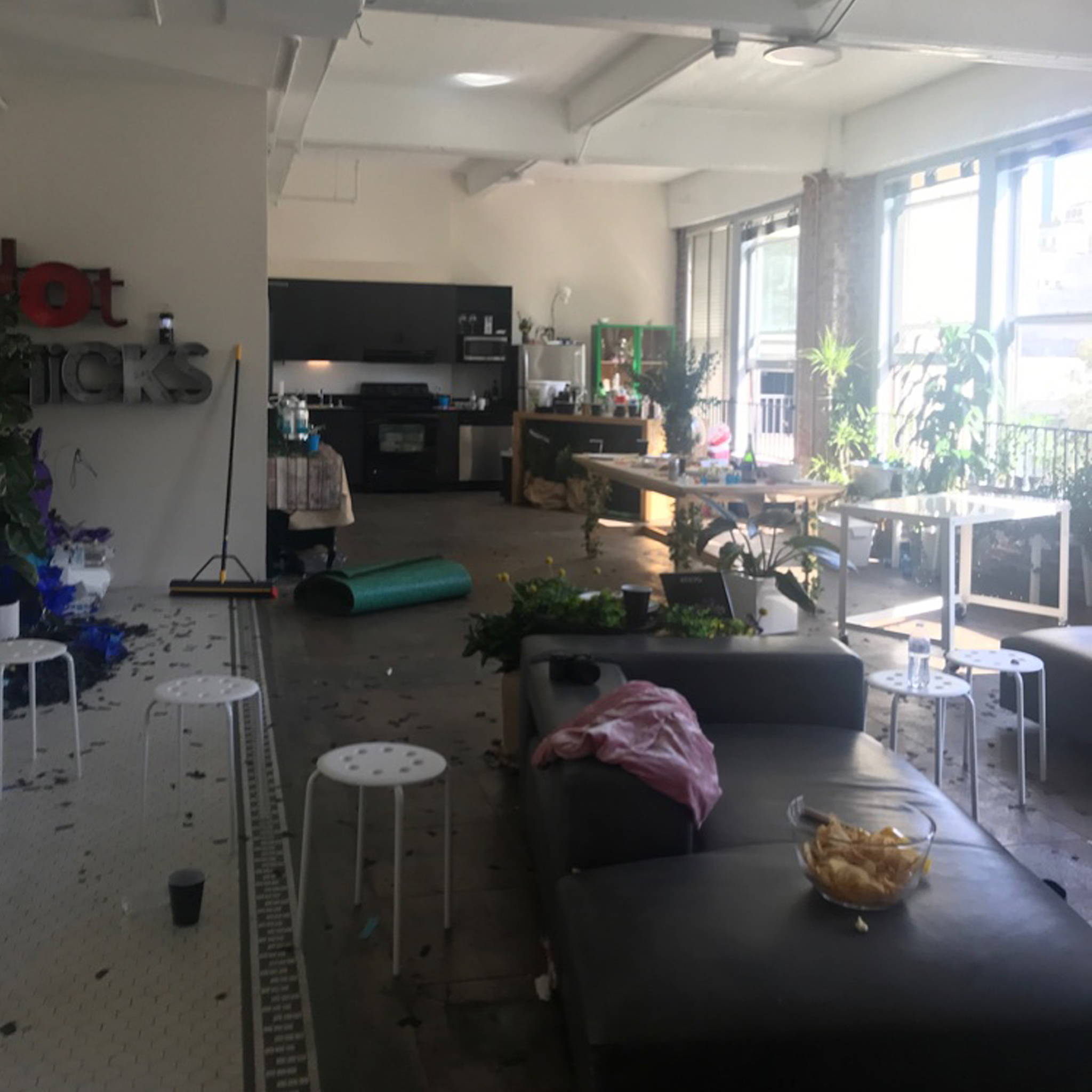 Morning after our launch party. We had a Fortnite themed party in our apartment (also Ateyo HQ). It was amazing. A lot of slurp juice consumed.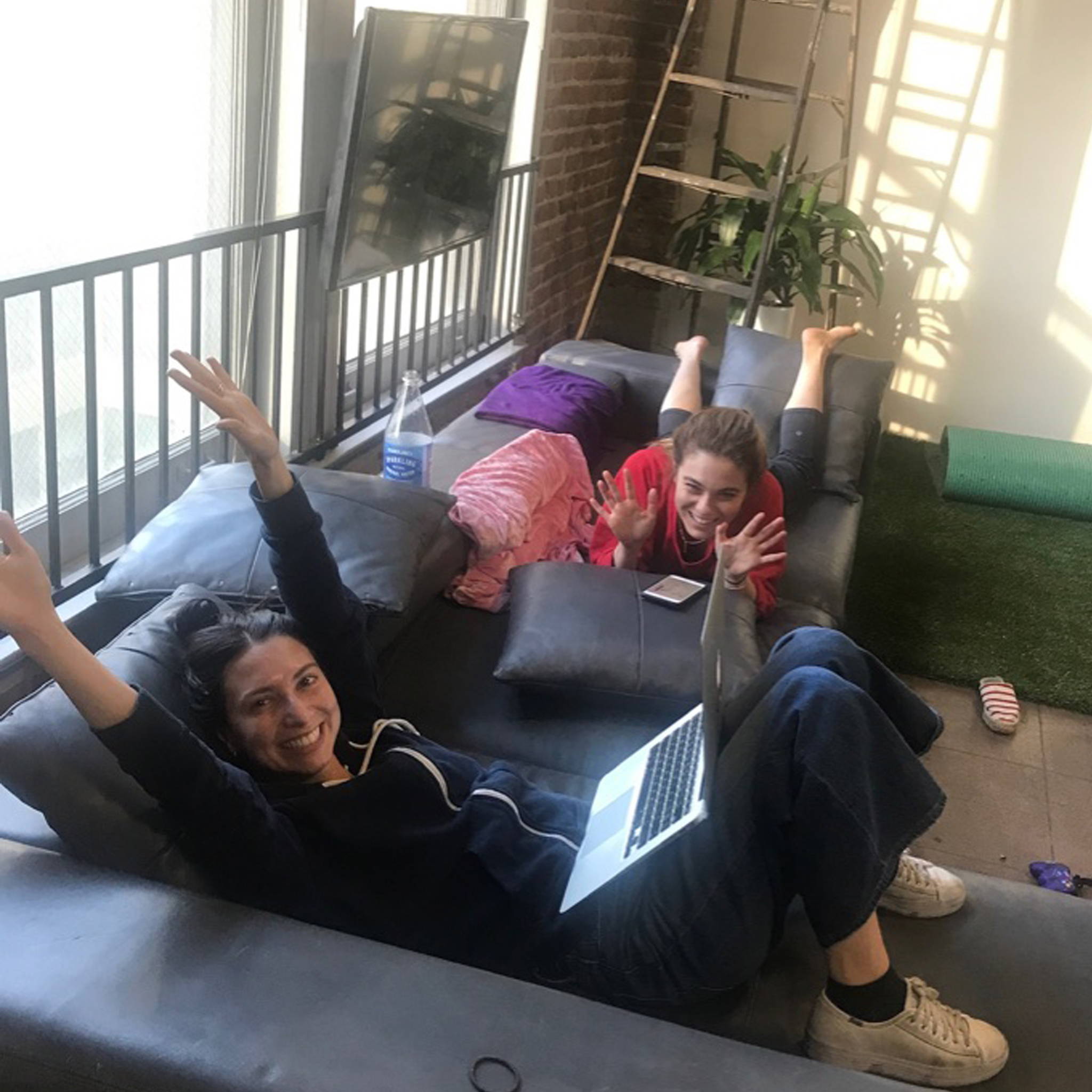 Rachel and I the morning after the party — exhausted but so happy!!
Breanne Harrison-Pollock
Ateyo Cofounder
June, 2020

Ateyo is two years old! Well, it turned two in April, but it's been a busy few months.
It's been a rollercoaster getting here, but we wouldn't change a thing.
Start-up life is just as advertised: hectic, rewarding, and constant. What was just an idea two years ago is now a full-fledged company in the esports and gaming ecosystem. As it turns out, putting in the hours does pay off.
On our two year birthday, we're reflecting on why Ateyo is important to us and what drives us to keep going — despite all of the challenges.
To Rachel and me, it's much larger than just a great sweatshirt or a comfy pair of pants. We've been on a mission to impact the future for the next generation of gamers. It's been many years of hard work, sacrifice, and perseverance, but a lot more wins, surreal moments, friendships made, and goals achieved. Our mission — to create opportunity, community, and an equal chance for all — keeps us going.
Four years ago, when we found gaming, Rachel and I immediately felt the power it had. Up close, beyond the cheap screen-printed t-shirts and falling-apart sweatshirts, we saw how gaming brought people together and provided camaraderie. It was then that our mission became larger than just clothing; we wanted to change the world through gaming.
Rachel and I, two years out of college, immediately quit our stable jobs to embark on this potentially bankrupting journey. I, left a great job in Canada and moved to New York with no visa secured and very little money. I lived with Rachel and babysat to make ends meet. Soon after, Rachel quit her job too, and together we set out on our adventure. We were so excited by the possibilities in this new world that the idea of not following our dreams hardly crossed our minds.
In 2016, we moved to Los Angeles with neither professional connections to the industry nor any money to do anything. Our apartment was our HQ, filled with boxes and furniture we'd found on Craigslist. Business-wise, it was a hard first year. We had a rough time finding funding and a factory that would take our idea seriously. Nevertheless, we went to every event, chatting with anyone who would listen about our plans and the new Ateyo future, trying to get the word out. We put a lot of miles on our (shared) car, driving back and forth across greater LA between factories, events, and pitch meetings. Many, many people (mostly investors) thought we were crazy, that our idea didn't make sense, that gaming was 'niche'. We knew it wasn't, and that, actually, gaming was the future. So, we kept on persevering.
At the time, we were stunned that the community had no brand built just for them. No one had taken the time to think about how gamers' needs differ from those of athletes in traditional sports — or, on a greater level, how to create a community that could positively change the trajectory of gaming. There was no gaming equivalent of what Nike gave to the runner and what Vans gave to the skateboarder: not just technical apparel for their activities, but also a sense of community and outward identity. Runners rallied around Nike, and skaters around Vans. Those brands became synonymous with a movement, not just apparel. That's what we set out to build for gamers.
Why? Well, gamers deserve it. We believe in the future where everyone plays games, where kids are rewarded for achieving plat. Beyond that, we believe in the power created through gaming. We don't have to continue on the same, antiquated paths. We can forge new paths, made up of all the changes we want to see. Gaming creates the potential to build a better future.
Now, as we pass Ateyo's second birthday with a variety of products, a robust evangelical community (join our Discord!), and numerous wins under our belt (more on that later), we can't help but be grateful that we set out not only to build something we believed in… but kept going.
Creating, building, and running a company isn't supposed to be easy, and it isn't. But seeing our progress is what makes it worth it. The messages from ecstatic customers outweigh the daily hiccups. Watching our circle of fans grow, supporting and rallying around each other, helps us believe that we're getting closer to our goal of building community. Hearing about young girls who dream of being esports pros or streamers is fuel to keep fighting to create an equal playing field. We live for every five-star review (99%!), DM, message in our checkout and random spotting of someone wearing Ateyo. All of our little wins are slowly adding up to build a better future. Two years in, we've only barely scraped the surface of making our mission — to think bigger and do better to impact the future for the next generation — a reality. There is still so much more to do.
To everyone who has agreed to a crazy favor for us, or recommended Ateyo to a friend, or tried on and bought product(s), or come to one of our events, or made sure two young female business owners got a seat at the table, or given us feedback, or participated in one of our elaborate campaigns, or even just told us to keep going when things got hard: thank you for helping us make it this far. We could not have done this without all of you!
To everyone else: get ready, we're coming for you.
Rachel and I, and the rest of our amazing team, are going to keep persevering ahead. We hope you'll join us for round (year) three.
- Breanne (& Rachel)
Ateyo cofounders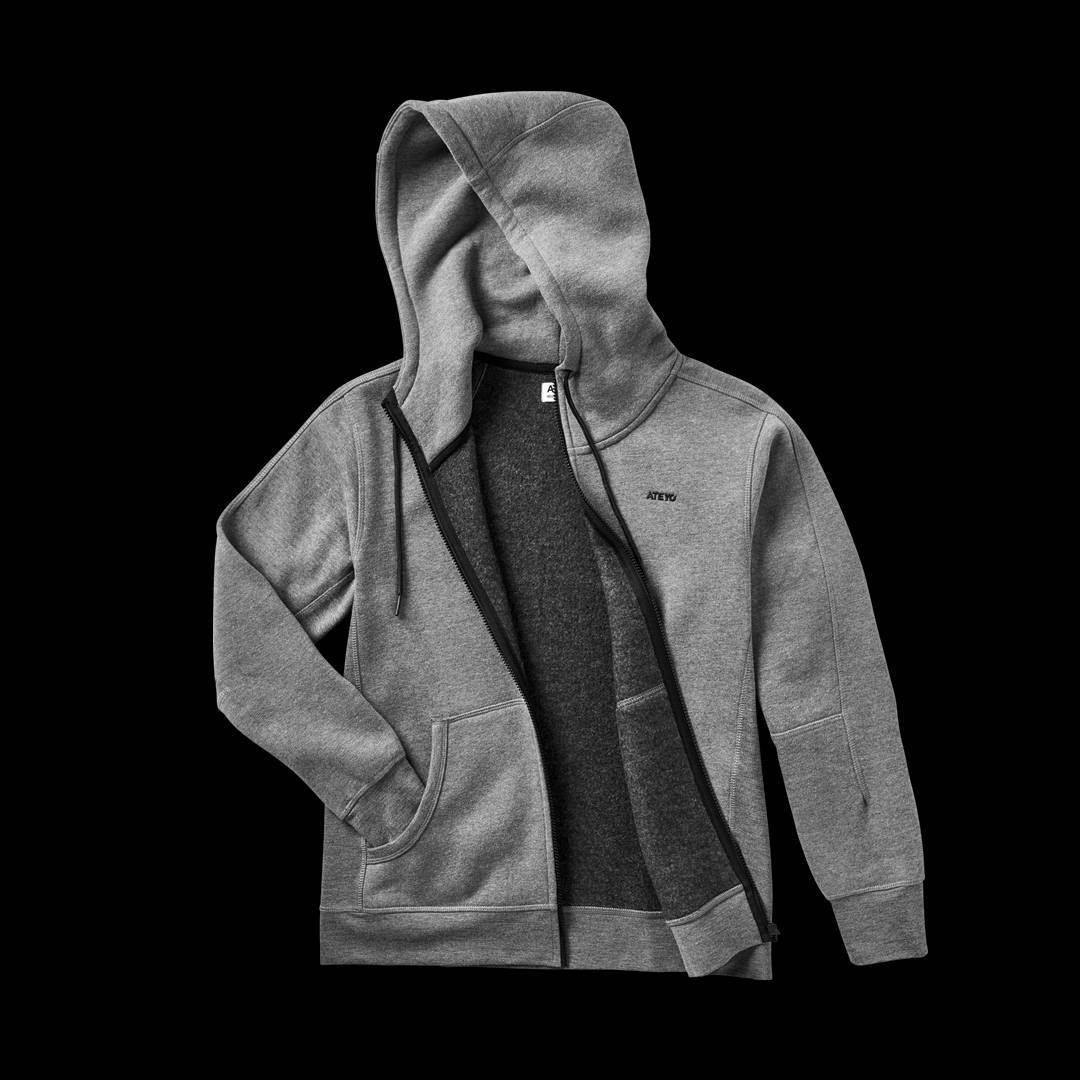 The Zip-Up.
Our first product. The first ever technical apparel designed to enhance gaming. When we began, the concept of technical apparel for gaming did not exist.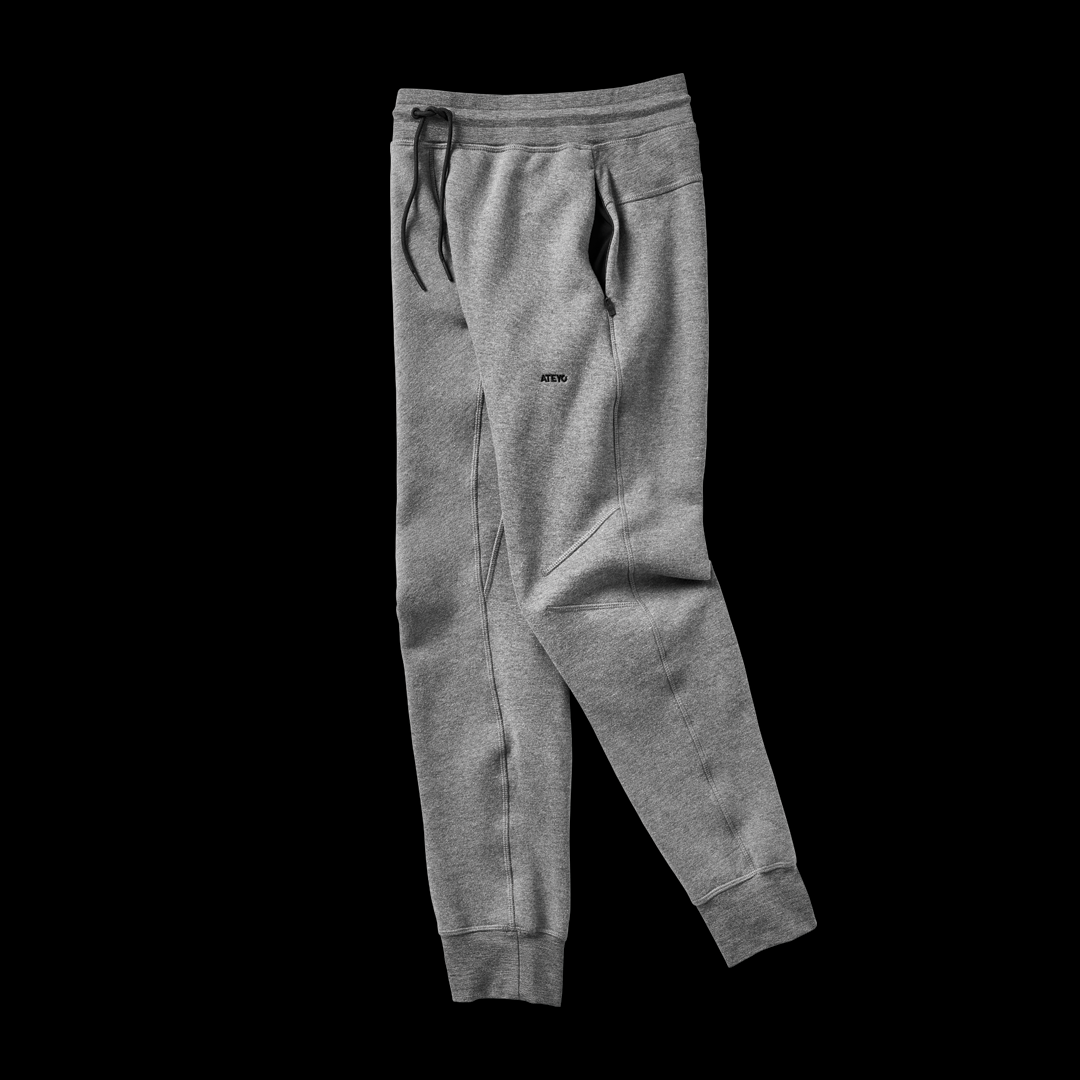 The Sitters.
The first pair of pants designed to sit down in! Since the beginning of time, clothing has been designed to stand in.
QUESTIONS?
COMMENTS?
chat@ateyo.com